Expert Advice for Avoiding Emergency Drain Service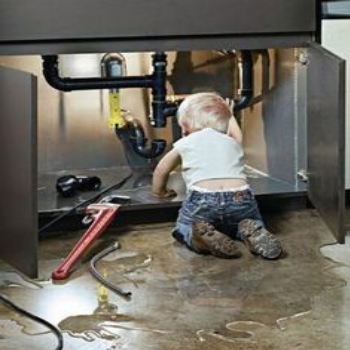 Unexpected plumbing emergencies are never welcome. Yet, every day we answer phone calls from desperate, panicked homeowners who need emergency drain service in Newbury Park. Sometimes drainage issues just happen; old pipes break, earthquakes lead to failure. Other times, though, the drainage problem could have been avoided with a little bit of knowledge and some TLC.
As the leading drain cleaning company in Newbury Park, we know a thing or two about preventing clogged drains and dirty sewer lines. Here are some of our expert tips to help you keep the 24 hour plumber away from your home.
Splurge for Professional Drain Cleaning Once a Year
Nothing keeps a plumbing system in better condition than annual hydro jet drain cleaning services. As part of a preventive maintenance package, professional drain cleaning scours away buildup that has formed on the inside walls of your home's piping system. If left alone, this buildup will continue to collect waste and other substances as they pass through the pipes. After a while, a clog forms and that's when the trouble begins.
Annual drain cleaning isn't as expensive as you may think. In fact, it's the most affordable option. Once you have to call for emergency drain cleaning and plumbing repairs that's when the costs start to add up.
Be Careful about What You Flush or Rinse
Toilets and sinks are used every day. It's natural for some buildup to occur due to waste, soap scum, hair, and toothpaste. The situation can get out of hand quickly, though, when homeowners start flushing feminine hygiene products, wipes, and other non-soluble materials. Pouring cooking fat, butter, and grease down kitchen sink drains is another no-no. The more careful you are about what you're flushing or rinsing, the more likely it is that you won't need emergency plumbing repair service.
Call a Drain Cleaning Plumber Sooner!
Slow-flowing drains are a big indication that you have a clog that needs your attention. Calling a Newbury Park plumber at the first sign of a problem, will prevent complete stoppages. At My Newbury Park Plumber Hero, we offer same-day, emergency drain cleaning service in Newbury Park at reasonable prices for all types of homes – single family and multi-unit. Call today to learn more!